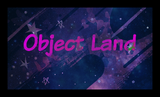 "Notice!"
Notice: The information here does not follow traditional Steven Universe canon, though
Object
considers it canon in her universe, which is Object Land.
Purple Garnet is a gem owned by Object. She is based off of Muffet from Undertale.
Appearance
Purple Garnet wears two bright pink bows that hold up her hair into two buns. She wears a purple shirt. She also wears a red jacket/sweater over her purple shirt with poofy sleeves. She wears a red skirt. Her gem is on her forehead, and she has two fake ones on her jacket sleeves.
Personality
Garnet, more commonly referred to as Muffet because of the way she acts, is insane, and is often spending her time with spiders, such as baking spider donuts. However, she is cheerful even if she is insane and caring to others that don't get in her way. She loves tea and pastries, and because of her love for spiders, she makes them into Spider Tea, Spider Pie, and such the like.
Trivia
OBJECT DREW THE PICTURE HERSELF NO JUDGING.
Ad blocker interference detected!
Wikia is a free-to-use site that makes money from advertising. We have a modified experience for viewers using ad blockers

Wikia is not accessible if you've made further modifications. Remove the custom ad blocker rule(s) and the page will load as expected.