WIP
Mineral is a shapeshifter who is friends with Golden sapphire.
Abilities
Mineral has the power of absolute shape shifting he can even use others abilities. Such as if he wanted he could use Lapis Lazuli's hydrokysisis but only when she is nearby. He can also use other people's weapons but the same limitations apply.
Appearance
Mineral is of an average hight and he wears all grey
Thanks to salty pearl for this image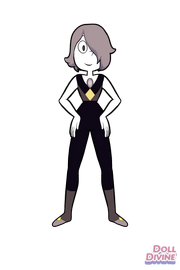 Ad blocker interference detected!
Wikia is a free-to-use site that makes money from advertising. We have a modified experience for viewers using ad blockers

Wikia is not accessible if you've made further modifications. Remove the custom ad blocker rule(s) and the page will load as expected.