Welcome to the fanon of Livi-Moonfish! Here you will see all of their Gemsonas that they currently use, and upcoming/ongoing fanons!
Signatures
Leave your signatures here if you visit this page!
Foxy02016 was here
Major Gems
Minor/Inactive Gems
WIP
WIP
Lemon Quartz
WIP
Green Epidote
WIP
Fusions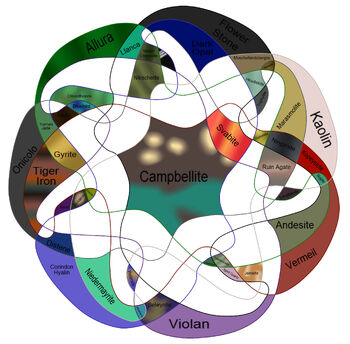 More information on fusions could be found here!
Timeline
Pre-Rebellion
TBA
Rebellion
TBA
Post-Rebellion
TBA
Fanons
We are the Peridots!
Follow Homeworld Gems Bastard Emerald, Night Emerald, and Evening Emerald in their misadventures against their rivals, Royal Azel, Royal Lavulite, and Royal Lazelle.
Mystery Letters
A story between the optimistic yet nervous Raspberyl and the mysterious Gouettes D'eau.
AUs
The list of AUs can be found here.
Ad blocker interference detected!
Wikia is a free-to-use site that makes money from advertising. We have a modified experience for viewers using ad blockers

Wikia is not accessible if you've made further modifications. Remove the custom ad blocker rule(s) and the page will load as expected.